Audio Award winners to be revealed at Radio Festival next week
Next week we will be announcing the winners of both Whicker's World Foundation Audio Awards at the rescheduled Radio Academy Festival in the British Library on Wednesday 21st of June. Host Hardeep Singh Kohli and judge Fi Glover (of BBC's Listening Project) will reveal the winners and runners-up of our Audio Recognition Award and Radio and Audio Funding Award. With £16,000 in radio documentary funding and prize money to be won on Wednesday, lets take another look at the Finalists who's programmes and projects made it to the 2017 Awards.
The Audio Recognition Award
Matt Thompson- Drugs and the Dentist
Drugs like crystal meth and opiates wreck the teeth as well as the mind. In America, more than just about any country, good teeth are a sign of success and dentists like Dr Bob Carter in North Carolina are helping fix addicts' teeth. This compelling documentary explores the impact that a good smile can have on recovery from addiction and looks at how one dentist has changed the lives of many.
Judge Nina Garthwaite said "I thought it was incredibly quirky. It made me think about the body – it touched something very emotional in me that made me think about my own body"
Eleanor McDowall- A Dancer Dies Twice
A documentary about first and last dances and what happens when an instrument as finely tuned as a dancer's body begins to change. Producer Eleanor McDowall follows ballet dancers from the beginning to the end of their careers, from young dancers training at the Royal Ballet School to former principal ballerinas and one influential dance company that refuses to let age be a limitation.
Judge Sarah Geis said "I thought it was beautifully, meticulously produced from start to finish. It transported me somewhere, I could feel the movement and grabbed my knee when the dancer's knee crunched." 
Cicely Fell – Dustbowl Ballads
A fierce drought in Oklahoma's 'No Man's Land' – a region that was the heart of the 1930s Dust Bowl – stirs up dust storms, memories and myths. In this parched terrain of ghost towns and mirages, the wells are running dry but the stories continue to flow. Cicely Fell talks to locals about their memories of growing up in the Dust Bowl, an area once thought to be an elegant, tree-lined Etopia, now a baron land where the storytelling spins out of the landscape itself.
Judge Jonathan Freedland said "It was evocative, even magical at times and approached the people of that region without prejudice. It is very original in its storytelling."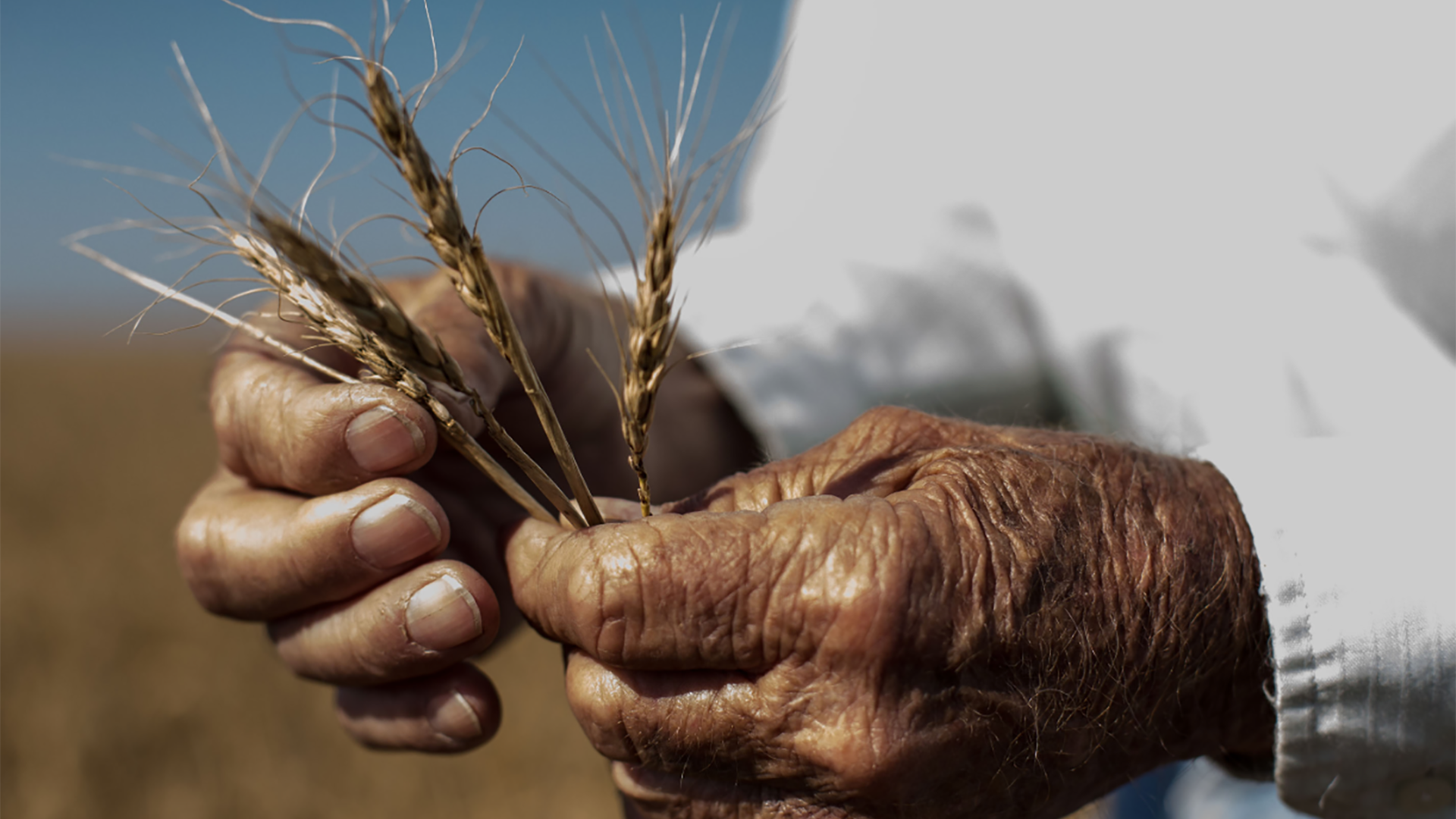 Joel Carnegie – The Grind
Every year for over 1,000 years, hundreds of pilot whales are cornered, rounded up, and slaughtered by hand on the beaches of the Faroe Islands. This process is called The Grind, and when the call is given, flotillas of boats set sail, herding pods of animals onto the beaches where awaiting villagers proceed to wade through the water and kill them all with lances. Joel Carnegie investigates the many sub-currents of whaling, uncovering why this seemingly microcosmic issue has ramifications for the rest of the world.
Jonathan Freedland said "It had a kind of Nordic Noir, it took me somewhere and captivated."
John Fecile – Blink Once For Yes
Aged just 20, John Fecile's younger brother Mike sustained a traumatic brain injury after he inexplicably leapt from a fourth floor balcony. Four years later, the family made the heartbreaking decision to end his life by withdrawing food and water. This documentary combines interviews and intimate scenes with the family as they look back on the decision that they made and examine how their feelings have changed over time.
Sarah Geis said "It had some of the strongest most memorable, most visceral, can't turn it off radio moment. I admire so much about it- the weaving of all of the voices."
The Radio and Audio Funding Award 
Following their pitches to our judging panel last month, here is an overview of the five finalists of the RAFA.
Michelle Thomas: I'm Not OK, The Mental Health Podcast
This serialised podcast documentary is a journey through the world of mental health as Michelle Thomas uncovers the common ground that unites us through our personal struggles. Exploring the stigma, anxieties and social pressures that define our modern age through a series of powerfully honest chats with an array of unique voices, this series will create a unique space in which contributors can tell their personal mental health stories. From Aaron who describes his severe panic attacks as "like a migraine in the chest" to Taryn who became a bodybuilder in her quest for the "perfect" figure, this promises to be a frank and important look on one of the epidemics of our time. 
Judge Fi Glover said: "We thought this to be really ear catching audio detailing how episodes of poor mental health actual feel and how talking about it really helps – we felt this was a refreshingly open approach, the contributors were articulate and willing to share their thoughts on a very difficult subject without embarrassment or fear.'"
David Adams: Foot and Mouth 15 Years On
The key characters in this programme are the farmers of the Yorkshire Dales, a secretive lot whose stories have remained largely untold- until now. In 2001, foot-and-mouth disease swept across the British countryside devastating farmers and their families and causing the slaughter of over 10 million cows and sheep. Foot and Mouth 15 Years On aims to give exclusive insight in to the lives of those worst affected, from auction managers and farmers to the children of farming communities whose lives have been forever changed by the tragedy.
RAFA judge Rob Ketteridge said: "We were impressed by the producer's close access to farming families in the area and the rich seam of original stories this offers, together with his proposal to focus on those who were children at the time – has it bound them more tightly to the community in which they were born or pushed them away towards different ways of making a living?"
Victoria Ferran: Searching for Slave Wrecks
 In 2005, a group of African American scuba divers formed the group Diving With a Purpose. Their aim was to find and document the sunken ships used to transport slaves during the heart of the slave trade across the world. Producer Victoria Ferran will travel with them on their latest mission off the coast of Florida, where they are searching for the Cuban slave ship Guerrero, sunk in 1867 with 561 African slaves on board. This doc idea promises to delve in to the world's maritime history and reveal some shocking facts about the mysterious vessels that have been left out of the history books.
Judge Alan Hall said: "The potential in this story for shifting our understanding of a terrible chapter in history is immense." 
Tom Glasser: Sounds Inside
Being imprisoned for the first time, many inmates are surprised to discover that they are not only cut off from the day-to-day business of the outside world, but also transported to an entirely alien world of sound. In the company of ex-con Carl Cattermole, this programme will take the listener into this unique acoustic world and explore whether prison buildings are still being used as the punishment themselves. Sounds Inside will spend 24 hours inside HMP Brixton, exploring a unique soundscape from the slamming of metal doors to the silence of the harsh Dickensian architecture. 
Judge Alan Hall praised the programme as "a fascinating subject explored through a compelling character, rich in sound potential." 
Jodie Taylor: A New Normal: Audio Diaries of Syrians in Europe
A New Normal is a series of audio diaries made by Syrians who have recently arrived in Europe, offering an unusually intimate insight into an experience that most will only know of through news coverage. Via in-situ first person accounts of diarists' day to day experiences as they try to set up a new life, this project hopes to give listeners some idea of the small details – including the daily mundanities and absurdities – of starting anew in an alien country having left everything you know behind. The project is led by Jodie Taylor from SE15 Productions who alongside producers Olivia Humphreys, Andrea Rangecroft, Astrid Hald and Carol Nahra will work with diarists in Germany, Sweden, Greece, Turkey and the UK.
Judge Fi Glover said: "'We felt that, although many stories have been told of the life of the refugee, this promised us a moving and insightful account of the reality of establishing a whole new life in a strange country, we liked the tone and the depth we heard in the audio pitch."
Follow us on Twitter (@whickersworld) and Facebook (/whickersworldfoundation) to be the first to know the winners and runners up as they are announced on Wednesday. Good luck to all finalists!