Announcing our 2022 DocedgeKolkata Bursary Winner
Following another great year at DocedgeKolkata, we are delighted to announce that the 2022 winners of our Whicker Docedge Bursary Award are Megha Acharya and Geeta Devi for their project, Miles We Go, to Feed Ourselves.
Miles We Go, to Feed Ourselves is the story of a brick kiln, told through the monotonously rhythmic nature of the brick making process and everyday conversations between female labourers occupying that space. Lured into contractors' debt traps, due to lack of job opportunities in the neighbouring villages, these women work tirelessly. Though, together, they manifest an atmosphere of unshakeable resilience as they attempt to clear their debt and break free from the cycle.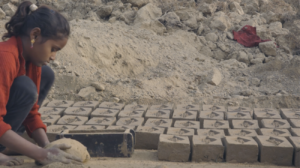 Megha Acharya is a documentary practitioner, based in New Delhi. She is presently working as a producer in Chambal Media. She works there on projects in various capacities – script writer, director, editor and producer. Her work has mostly dealt with the subjects of climate change, gender, agriculture and public healthcare politics. She has also worked as a freelance editor, cinematograpgher, and sound recordist for documentaries. Her short film 'Sudhamayee' (2019), has won best film, best director and special mention in prestigious festivals across India.
Geeta Devi, Khabar Lahariya's Uttar Pradesh head has been covering environment, climate justice and resilience and migration for over a decade. Her association with the organisation began in 2009. Her special reports on these subjects and her deep dive investigative pieces have earned her great repute in the world of reportage, both national, anand with her appearance in a Google News Initiative short film.
Upon hearing the news, Megha and Geeta said: "We are extremely grateful to The Whickers for the DocedgeKolkata Bursary. In Chambal Media, we work on stories dealing with complexed realities through a feminist lens that brings out nuances often overlooked. This award has not just paved a way for us to take this project forward in the direction we wanted, but also boosted our motivation as a team of women filmmakers that there is always space for important stories and documentary cinema in this world!"
Watch our Artistic Director, Jane Ray announcing the award online HERE.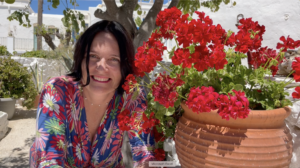 We also wish to extend our congratulations to the other award winners at this year's DocedgeKolkata:
SUNNY SIDE OF THE DOC AWARD: Whispers of the Desert Wind – Nandan Saxena
DHAKADOCLAB AWARD (SOUTH ASIAN CATEGORY): In Search of Morning Star – Pinky Brahma Choudhury
DHAKADOCLAB AWARD (WORK IN PROGRESS CATEGORY): Time of Seeds – Suan Seol
TOKYO DOCS AWARD: The Journalist and the Monk – Sunita Jariwala
DMZ INDUSTRY AWARD: Dreams of a Dark Sky – Anmol Tikoo
DOCEDGEKOLKATA MENTORING AWARD: Until I Stand – Debankon Singh Solanky
GFMI AWARD: In the Light of Darkness – Koel Sen
GFMI AWARD (SPECIAL MENTION): Fair-Home Fairy Tales – Sourav Sarangi
LUMIÉRE AWARD BY SUNIL DOSHI: Mahalle's School – Akshay Ingle
ROUNDGLASS SUSTAIN AWARD: The Otter Diaries – Raghunath Belur & Sugandhi Gadadhar