by Sam Stone
An occasional strand delivering you docs to watch and hear for free!
This many months after lockdown began, it's possible you have exhausted all good documentaries on Netflix and are tired of the podcasts you have been bingeing. We at the Whickers have a gift for you… two excellent documentaries (one film and one audio) to refresh your palette, both available for free online. 'The Fade' and 'The Death Row Book Club' are two beautiful programmes which compliment each other, they tell the stories of men finding communities through simple pleasures; the joys of having your hair cut and reading a book.
Directed by Andy Mundy-Castle | 51 mins
'The Fade' is a joy to watch. It takes us to barber shops in the US, UK, Ghana, and Jamaica to explore the lives of barbers, their craft, and their culture. This artfully made documentary is full of intimate conversations and personal moments. 'The Fade' shows us how cutting hair is much more than just cutting hair. For people all over the world, barbers are a place to commune and a way to discuss different approaches to money, ambition, and love. In some ways Offori 'Tupac' Mensah's small barber shop in Ghana couldn't be more different to Johnny Castellanos' career flying across the US to cut the hair of A list celebrities, yet, they both have a natural talent for cutting hair and an immense pride in their work.
Initially I didn't know what to expect from 'The Fade'; my own experience of barbers is limited to cutting my Dads hair in the kitchen while he shouts, "be careful with my ears!". I learnt that barbers are all about family, often the chosen kind. London-based artist and barbershop owner Faisal Abdu'Allah describes how the connections he makes with his clients informs his artistic practice. He discusses how the variety of different people, and different conversations in his barbers provides a wealth of inspiration. Faisel explains, "In a barbershop space, anything can happen. It's like leaving your front door open. You don't know who's going to come in".
(Video available until 29/04/2021)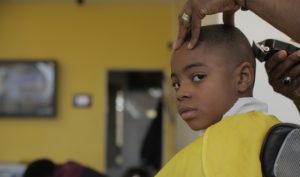 Produced by Sarah Shebbeare for the BBC World Service | 27 mins
'The Death Row Book Club' tells the story of how a book club became Anthony Ray Hinton's lifeline during his 28 years in solitary confinement. Now a free man, with all charges against him dropped by the State of Alabama, he shares his story of trying to live a full life while on death row. After an initial three years of anger and silence, Hinton realised he could use books to find some sort of escape and formed a book club. There is an obvious disconnect between the crimes its members are accused of and the simple, wholesome pleasure of communal reading. However, the many values that reading is able to bring to the lives of men on death row is clear. Hinton's voice is warm and without judgement. His outlook and love for the written word have a pureness that contrasts with his hellish surroundings, he describes a book as being "like a nice warm blanket on a cool day". The programme weaves careful and artistic sound design, with Hinton's memories and readings from the books that resonated with the inmates.
'The Death Row Book Club' is both uplifting and heart-breaking, as it offers a way of connecting with a group that is often denied empathy.
(The BBC Sounds App is available outside the UK)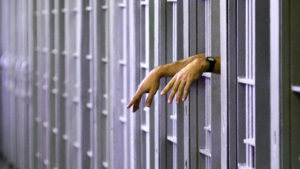 AP Photo/Seth Perlman