International Women's Day: The Top 11 Women to Watch in Documentary
To celebrate International Women's Day 2016 and the corresponding #PledgeforParity campaign, we've created our own doc-inspired list of the most exciting female directors to watch out for in 2016. Fearlessly exploring new worlds, smashing tired stereotypes and scooping awards previously only won by men, the women in documentary are at the frontline of the film world: pioneering and changing the industry as we know it. Here's our list of the top 11 female directors that we predict will be pushing the boundaries of doc film this year and beyond…
 1. Maya Newell
Raised by two mothers, Maya Newell (pictured above) is a break out filmmaker who saw a gap in representation for children from same sex parent families. Whilst being the subject of much topical debate following the US Supreme Court legalisation of same sex marriage in 2015, the children themselves have barely had any say in their own representation. Newell's first feature documentary Gayby Baby aims to provide them with just that, following the journeys of four kids raised by same sex parents from Australia to Fiji. From their fascination with pro wrestling to their coming-of-age questioning of faith and religion, viewers learn what family equality truly means to the children living it. British doc fans can look forward to May 1st, when the film will be released on iTunes in the UK, US and Ireland. By encouraging viewers to download and watch the film on the day of its release, the filmmakers hope to raise awareness of their Press Play for Family Equality initiative, championing the rights of same sex parents and their children. To participate simply search for the hashtag #GaybyBaby and follow the film on Twitter to become a part of the global discussion.
2. Hanna Polak    
Polak's talent as a filmmaker has never been more evident than in her 14 year project Something Better to Come, chronicling the childhood of Yula, to whom Moscow's largest landfill site is the place she calls home. Gentle, powerful and with a tangible sensitivity to detail reminiscent of Hirokazu Koreeda's famous drama Nobody Knows, the story follows Yulaand her family. As a way to fund their harrowing junkyard existence, the family pick recyclable materials from the garbage. Having won the Special Jury IDFA in 2014, Yula's turbulent childhood shocked audiences across the world and brought an unknown subculture to the attention of the international community. Polak's other achievements include Academy award-nominated Children of Leningradsky, about the lives of Russia's homeless children who have run away from orphanages and violent family lives to take refuge in the haunting post-soviet streets and railway stations. She is scheduled to appear in the jury at One World Film Festival this month, and continues to work intensely on a new project to be disclosed in the coming year.
 3. Kim Longinotto 
One filmmaker who has become a force of nature in empowering women and girls is Kim Longinotto, winner of last year's BBC Trustee's Lifetime Achievement Award. The list of Longinotto's achievements runs almost too long to mention, but includes the  World Cinema Grand Jury Prize at Sundance (Rough Aunties, 2008) and the Special Jury Award at Sheffield Documentary Festival (Pink Saris, 2010). Having inspired a generation of women and minorities to have their voices heard, Kim's films bring to the light the incredible lives of women such as the dancer Hanayagi Genshu, who rejected her contemporary Japanese society for a life of avant-garde dance, politics and independence (Eat the Kimono 1989). As well as making powerful and disruptive documentaries, Kim is a fierce advocate of LGBT rights and an active member of the National Film and Television School alumni. Despite being arguably deserving of it, Longinotto is a director who steps away from the hero worship, championing of the role of the team in her filmmaking and never allowing her editors to go unnoticed or uncelebrated in the filmmaking process. She is currently working on a film set in New York which may be funded by the BBC. Read our interview with her here.
4.  Stephanie Soechtig
Named by Fortune Magazine as one of the Most Innovative Women in Food and Drink in 2014, Soechtig's hard-hitting films challenge the modern food and drink industries and the way that we consume. Her 2009 film Tapped  outraged audiences by exposing the bottled water industry and its frightening environmental impact. During the filming, Soechtig spoke directly to corporate giants such as Nestlé, Coca Cola and Pepsi, unapologetically accusing them of using known carcinogens in their packaging and extracting 40% of their water from municipal sources. Her 2014 documentary Fed Up then courageously took on the sugar industry and its contribution to global obesity, premiering at Sundance and bringing the issue into the mainstream public eye. In 2008 Stephanie came together with Michelle and Michael Walrath to form Atlas Films, a production company with an eye for making educational films to incite and inspire positive change. With films including Rethinking Autism, Kids are not Lab Rats and Losing Ground either having been made or in the pipeline, Soechtig is one of the most socially active and inspiring women in doc film today.
5. Liz Garbus
With more than a smattering of household name documentaries under her belt (Bobby Fischer Against the World, Killing in the Name and Love, Marilyn to name but a few) director Liz Garbus is already an undeniably huge name in film. Garbus won her first Sundance Grand Jury Prize in 1998 for The Farm: Angola, USA. Co-directed by Jonathan Stark, the film was one of the first to give insight in to the life-without-parole existences of prison inmates, portraying life at the formidable Louisiana State Penitentiary. Since then, Garbus's career has jumped from strength to strength, having won a host of coveted prizes including Best Documentary at Atlanta Film Festival (2003, Girlhood). One of the only women nominated, her film What Happened, Miss Simone? narrowly missed out on the 2016 Academy Award for Best Documentary. From the lives of Gloria Vanderbilt and Anderson Cooper to the American justice system, Garbus's subject is constantly changing and ever-adventurous, keeping her audience waiting for the next great story to capture her roving imagination. We certainly can't wait to find out the next project in the pipeline.
 6.Sophia Luvara
Sophia's debut feature documentary Inside the Chinese Closet has been tremendously successful since its IDFA premiere in 2015, with screenings at this year's BFI Flare London LGBT Film Festival  selling out within days of ticket sales opening. The film's two main protagonists are Andy and Cherry, two young Chinese gay people seeking to escape the perceived shame that their sexualities symbolise for their families. Strange, intriguing and at times utterly shocking, the film explores the underground "marriage fair" culture of the Chinese LGBT community, where gay men and women seek marriage arrangements with each other in order to cover up their sexualities. This year, Luvara continues her daring and at times dangerous work with a secretive and exciting project on the Italian mafia. Keep an eye on the Whicker's World Foundation website later this week for an interview with Sophia herself telling of her inspirations, aspirations and best moments whilst filming.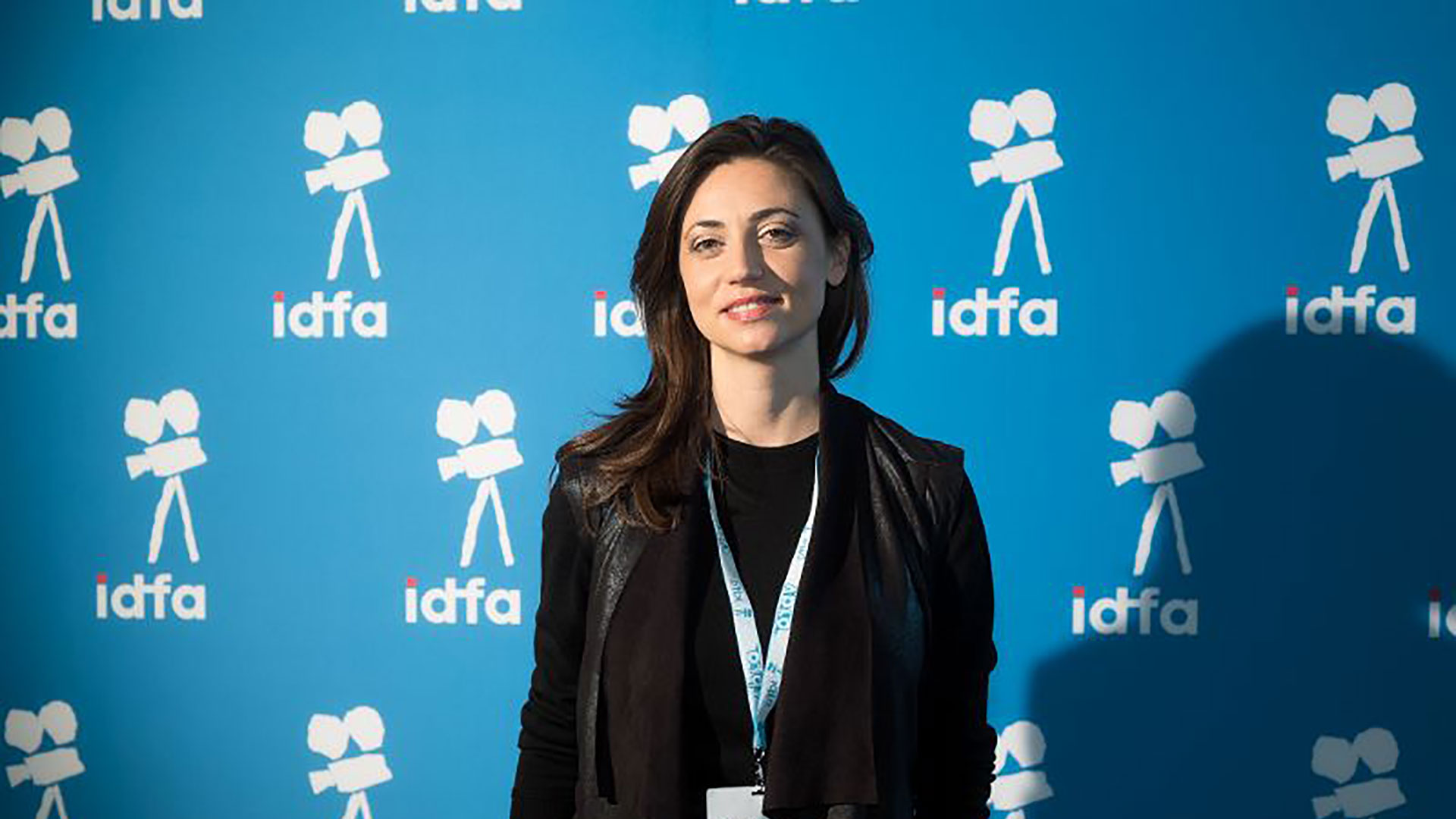 7. Moira Demos & Laura Ricciardi 
We acknowledge it, this is of course two women and not one! However, these two co-directors come together to create one of the strongest documentary teams in today's industry, so our number 6 is the combined efforts of Moira Demos and Laura Ricciardi. Ask any documentary fan what the most talked about work of 2015 was and Making a Murderer will undoubtedly come up. The trials of Stephen Avery and Brendan Dassey simply captivated its audiences, with the question of "Who did it?" being asked across the world in a plethora of different languages. The filmmakers' incredible talent for suspense and their ability to keep their audiences on the edge of their seat has sparked a new generation in compelling documentary filmmaking, irreversibly changing the industry and the way that the narrative is either disclosed or withheld depending on the story. With a new season of Making a Murderer having been announced in January, these two gifted directors are definitely ones to watch in the coming year.
8. Dawn Porter
Not many filmmakers can say that their directorial debut premiered at Sundance, yet Dawn Porter is one of them. Gideon's Army had its first showing at Sundance 2013 and gained the festival's Best Editing prize that same year. A thoughtful insight in to the discrepancy between justice and mercy, the film followed three public defenders in some of Southern USA's most understaffed and underfunded areas. Knee-deep in cases from murder to robbery, the characters struggle to divide their personal and private lives as they begin to internalise the stress of their chaotic environments. Porter's films explore both internal and external struggles of her subject, creating intense interpersonal narratives that have gained her an Emmy nomination and the 2014 Ridenhour Award for Best Documentary. Her latest film Trapped deals with the world of late term abortions, and the consequences that government policy has on an individual level. Not afraid to unsettle and expose, Porter's work forces audiences to ask themselves society's most challenging questions, pioneering social change through the medium of documentary.
9. Amy Berg
Berg's documentary Deliver Us From Evil was first nominated for the Best Documentary Oscar in 2006, and was one of the first films to expose the sex abuse that has scandalised the Roman Catholic church in the last decade. With an eye for a story and her finger on the buzzer of a host of topical issues across the globe, Amy's films have followed all manner of subjects from the satanic murders committed by the West Memphis Three (West of Memphis, 2012) to the sexual abuse victims of the entertainment industry (An Open Secret, 2014). Her latest work Janis: Little Girl Blue had its theatrical debut at Venice Film Festival and has just been scheduled to show on PBS. The life of blues singer Janice Joplin documented through interviews and original archive footage, the film shows the singer's quick rise from small town Texas girl to international blues rock star, and follows her gradual descent heroin addiction before her untimely death at 27. What do we have to look out for from Amy? An Indiegogo campaign to make the film American Race in collaboration with activist and filmmaker Nate Parker has thus far raised $25,130. Aiming to show the magnitude of the so called 'black male crisis' that came to a head during the Ferguson unrest in 2014, we look forward to seeing this issue translated to screen and debated through film.
10. Clio Barnard
Following its release in 2010, Barnard's debut documentary The Arbor won mass critical acclaim for its innovative blending of both fictional narrative and historic archive footage. Following the life of the British playwright Angela Dunbar, the director used actors to mime out real life interviews from her friends and family. The result was a somewhat surreal cocktail of true life and unreality, telling the narrative of a remarkable writer from one of Bradford's most impoverished estates, whose literary genius was blighted by chronic alcoholism. Barnard then branched out to drama in her second film The Selfish Giant, an adaptation of Oscar Wilde's short story of the same name, about two friends who collect and sell scrap metal in Bradford to escape their impoverished existences. This year Barnard branches out in to drama and we can't wait to see Dark River, an experimental adaptation of Rose Tremain's novel Trespass, a family drama set in a tranquill valley in the South of France, written by the director for Left Bank Pictures.
 11. Jehane Noujaim 
Since the release of Control Room in 2004, we've been following this Sundance and Toronto International Film Festival acclaimed director's career with great anticipation. A complex examination of Al Jazeera's initial coverage of the Iraq war and its portrayed bias against America, one of Noujaim's most powerful techniques is in her ability to let her subject speak for itself, her films choosing to attentively watch and listen rather than lecture. Her 2013 documentary The Square remains one of our favourites of recent years, having told the events of the Egyptian revolt in Tahrir square from the viewpoint of those participating in it; sleeping, eating and breathing the revolution in the square. The film scooped three Emmys including Outstanding Directing for Nonfiction programming. Politically probing whilst remaining undoubtedly well balanced, Noujaim remains one of the most important filmmakers of modern Egypt and we expect more great things to come this year and beyond. Watch this space…
By Megan O'Hara