The Best Documentary Events in the UK this October
Festival season has officially started! As always, we've curated the biggest and best of the fests for you to get your documentary fill at, as well as various exciting training programmes and screenings across the UK. With a special emphasis on films by black filmmakers to celebrate Black History Month, here's our roundup of the best events to click 'attending' on this October.
Saturday 1st October
Locations across the UK
This month, Ocean Film Festival brings its worldwide tour to the UK, with a selection of 5-45 minute documentaries about the world's oceans and their unique cultures. Originating in Australia, the festival covers a plethora of topics from India's first ever professional female surfer Ishita Malaviya (India's First Surfer Girl, 2013) to one of the Alaska's windiest, roughest and most beautiful places (Kayaking the Aleutians, 2015). Keen to highlight the diversity of ocean life as well as the threats of today's changing climate, the festival is an education on marine life and the contemporary problems that face it. Be sure to check out Ocean Stories: The Halls, a montage of the best work from marine cinematographers Howard and Michele Hall, whose stunning ocean films have sold out at IMAX cinemas across the world and won more than a few Emmy Awards. The film festival will be travelling to 30 cities across the UK over the course of the month, find out when it arrives in your area and book tickets here on the Ocean Film Festival website.
Ticket Price: £14.50+ £1.80 booking fee (£13 concession)
Ocean Film Festival, venues across the UK, for screening locations and to book tickets click here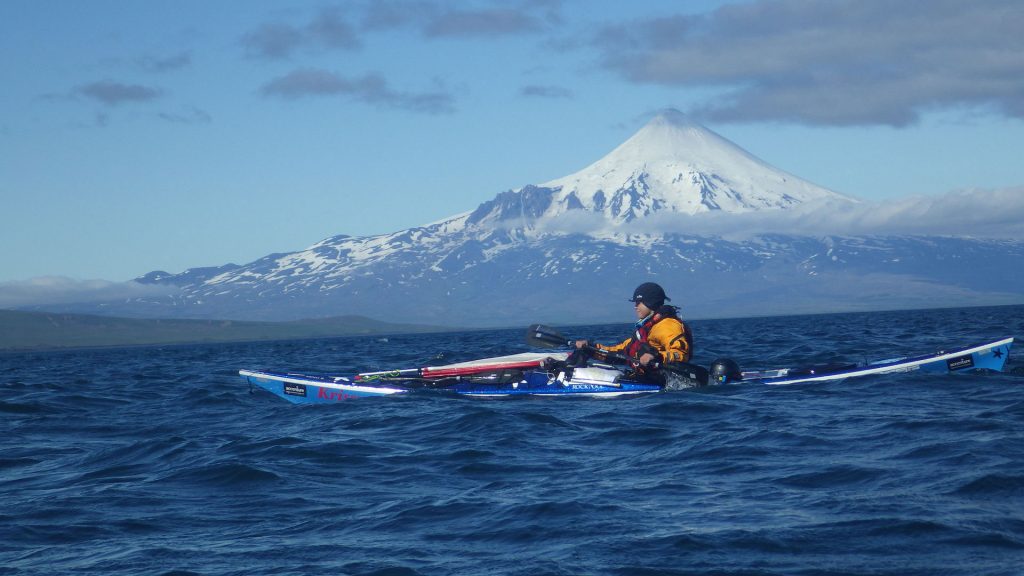 Saturday 1st-Sunday 2nd October
Brighton
When Alan Whicker left his legacy to empower documentary makers, he set out with the task of both encouraging young people to have their voices heard and supporting those who came to the genre later in life. Alan detested the ageism he experienced in his career, which is why we love the Women Over 50 Film Festival, taking place in Brighton on the 1st and 2nd of October. Curated of films exclusively by or about women over 50, one of the documentary highlights we're most looking forward to is Alicia Dywer's Nine to Ninety, a touching portrayal of the love story between Phyllis and Joe Sabatini, married for 69 years. When Phyllis, aged 89, decides to free her daughter from the perceived burden of caring for  herself and her husband as well as her own young children, she faces a 3,000 mile separation from Phil and struggles with her desire for autonomy and independence. Other excellent documentaries include Memorial by Helen Selka and Old Friends, Out to Pasture by Marlijn Franken. Take a look at the full schedule and buy tickets here.
Ticket Price: £6 General Admission (£3 concession)
Women Over 50 Film Festival, Saturday 1st at 12pm-8.15pm Sunday 2nd October, BMECP Centre, 10 Fleet St, BN1 4ZE Brighton
Wednesday 5th- Sunday 16th October
London
The legendary BFI London Film Festival returns again this autumn at the BFI Southbank in central London. Straying slightly from the world of factual, the selection of narrative films at this year's fest is particularly exceptional, and visitors can look forward to the opening film A United Kingdom from British Screenwriter Amma Asante. The film is a visually stunning portrayal of the attitude-changing romance between the former president of Botswana Sir Seretse Khama and his white, English wife Ruth Williams Khama. If you ask us, the documentary schedule isn't looking too shabby either, with two screenings of Ava DuVernay searing film 13th on the 6th of October (6pm and 8.45pm, buy tickets here) in the pipeline. The logic behind the film is indisputable as it clearly and cooly draws its viewers to the connection between the 13th amendment and the rate of imprisonment of black men. Leonardo Dicaprio's much talked about environmental documentary Before the Flood, featuring Barack Obama, will also be screening, as the Oscar winning actor delves in to the complex issue of climate change.
Ticket Price: From £9 for weekday matinees to £16 for evening and weekend screenings. Discovery Pass =£30 for 3 films. See here details on pricing and screening venues/ times.
BFI London Film Festival, Wednesday 5th- Sunday 16th October, Various Venues including BFI Southbank, South Block, Belvedere Rd, London SE1 8XT.
Thursday 6th October
London
Doc in a Day Free Screening
Last month we featured London Documentary Network's Doc in a Day event in our roundup of the UK's best events. The competition, spanning over 2 days, was a chance for doc makers to come together to form creative teams and make a film about the concept of 'Imagination'. This screening event at Shoreditch's Cafe 1001 will showcase the hard work of participants and show doc fans just how much can really be accomplished in a day. A chance to marvel at the different ways in which teams can perceive one simple word, the films will be judged by industry professionals including director Thomas Meadmore (How to Lose Jobs & Alienate Girlfriends) who will provide invaluable criticism and decide upon a winning film. For more information on upcoming Doc in a Day challenges be sure to like London Documentary Network on Facebook.
Ticket Price: Free, no pre-booking necessary
Doc in a Day Entrant Screening, Thursday 6th October, 7pm-Midnight, Cafe 1001,9 91 Brick Lane, London E1 6QL
Friday 7th October:
Cardiff
Ffilm Cymru Wales– Launchpad Introduction to Directing
This day-long training course is being run by filmmaker Kivu Ruhorahoza in partnership with Ffilm Wales to encourage new directors to hone their skills in both fiction and documentary storytelling. The Rwandese director has more than a bit of expertise to share, with his film Grey Matter having won the Jury Special Mention for Best Emerging Filmmaker at the 2011 Tribeca Film Festival. His second film Things of the Aimless Wanderer, was selected for Sundance and Rotterdam Film Festival in 2015. Students can thus be certain that they are in capable hands as they navigate the worlds of film analysis, visual storytelling, technical skills and structuring their films. The course is taking place in the heart of Cardiff at Chapter Arts Centre  on Friday 7th October and at only £10 is a vital resource for any new filmmakers looking for advice and guidance from an industry pro.
Ticket Prices: £10, reserve a place here on Eventbrite
Launchpad Introduction to Directing, Friday 7th October 9.30am-4pm, Chapter Arts Centre, 40 Market Road, Cardiff, CF5 1QE
Saturday 15th October
Nottingham
Black Power at 50! A Film Festival on the Anniversary of Black Power
It was back in 1966 in Mississippi when civil rights activists Willie Ricks and Stokely Carmichael first coined the term 'black power'- demanding their rights against the backdrop of a segregated and deeply exclusive society. The term quickly snowballed in to the catchphrase of a generation of activists including the Black Panther Party, who for the next 16 years would champion the rights of the black community and improve their access to social equality, healthcare and economic progression. This month, the Centre for Research in Race and Rights at the University of Nottingham will celebrate the 50th Anniversary of Carmichael's famous slogan with a day long Black Power Film Festival. Screenings of two revolutionary documentary The Black Panthers: Vanguard of the Revolution and The Black Power Mixtape 1967-1975 will be followed by public discussions and conversations with the experts regarding race equality and black history.
Ticket Price: Free, pre-register here on EventBrite
Black Power at 50! A Film Festival on the Anniversary of Black Power, Saturday 15th October 11am-6pm, Nottingham Contemporary, Weekday Cross, Nottingham NG1 2GB
Monday 17th
London
Screening: Trapped + Q&A with director Dawn Porter
The Frontline Club is running a film series called U.S. Under the Lens in lead up to the 2016 Elections, which touches on some of the hotly debated issues surrounding the election. Director Dawn Porter is one of the incredible women that we featured in March as part of our 'Top 11 Women to Watch in Documentary' article.  Trapped is a film about women's reproductive rights in America, and the restrictive laws which are forcing abortion clinics across the country to close. The documentary follows the challenges faced by doctors, clinic operators and women who rely on the facilities. Meanwhile a case against restrictive laws brought to the Supreme Court by Texas clinics nears its verdict. The screening will be followed by a Q&A with Dawn herself via Skype.  
Ticket price: £10 from the Frontline Club website here (£8 concessions)
Screening of Trapped + director Q&A, Monday 17th October, 7pm at the Frontline Club, 13 Norfolk Place, London W2 1QJ
Trapped Vimeo trailer
Tuesday 18th
London
Screening: Freightened – The Real Price of Shipping + Q&A with director Denis Delestrac
A gripping investigation into the worldwide freight shipping business, Freightened – The Real Price of Shipping examines those who pull the strings within the industry, how they control policy makers and what effect cargo shipping has on our environment. Despite 90% of the goods we consume in the Western world being transported by cargo ship, most of us know very little about the shipping industry, how it functions and its hidden costs. The screening will be followed by a Q&A with the film's director Denis Delestrac. 
Ticket price: £10 from the Frontline Club website here (£8 concessions)
Screening of Freightened – The Real Price of Shipping + director Q&A, Tuesday 18th October, 7:00pm at the Frontline Club, 13 Norfolk Place, London W2 1QJ
Freightened – The Real Price of Shipping Vimeo trailer
Thursday 20th
Oxford
Screening: Gringo Favelado + Q&A with director Alexander Kryszkiewicz
Oxford Brookes University's Documentary Club will this month be screening Gringo Favelado, a film that follows three British expats (known to the Brazilian community as 'gringos') who have made the slums of Rio de Janeiro their home. The documentary takes place at a key point in Rio's history, with the city trying to tackle violent crime within the favela communities in preparation for the 2016 Olympics. Despite the dangers, the Brits have created lives for themselves as a tour guide, manager of a jazz venue and a music teacher. Each face their own challenges living in a "lawless" neighbourhood, which they are determined to bring something positive to. Viewers also meet a young police commander and several favela residents who are standing by their communities and attempting to tackle local issues. The screening will be followed by a Q&A with the film's director Alexander Kryszkiewicz.
Ticket price: Free, but attendees should register on Eventbrite here prior to the event
Screening of Gringo Favelado + Q&A with director Alexander Kryszkiewicz, Thursday 20th October, 7pm at Oxford Brookes University's John Henry Brookes Lecture Theatre, Headington Road, Oxford OX3 0BP
Gringo Favelado Vimeo trailer
Thursday 20th – Sunday 23rd
Glasgow
Document: International Human Rights Documentary Film Festival
Now in its 14th year running, Document is a festival that provides a platform for international documentaries about current human rights and social issues. The festival showcases films about a variety of topics such as asylum, racism, poverty, LGBT rights, human trafficking, environmental issues, and many more. It also features a range of filmmaking styles from investigative documentaries to the experimental. This year Document will run from October 20th to the 23rd, with most events taking place at Glasgow's Centre for Contemporary Art. As well as film screenings, the festival will include discussions on key global issues led by filmmakers and invited speakers.
Document: International Human Rights Documentary Film Festival, 20th – 23rd October, Glasgow's Centre for Contemporary Art, 350 Sauchiehall St, Glasgow G 3JD
Saturday 22nd October
London
In the Dark presents Inner Ears, Rest and Its Discontents
Forever the champion of great audio material, In the Dark Radio this month continues its track record of great free events with an exhibition as part of Rest & Its Discontents at the Mile End Art Pavilion in East London. On the 22nd of October they'll be running a curated listening experience celebrating radio triumphs both past and present. Describing an image through sound rather than sight can transport listeners to worlds unknown, creating landscapes in the mind founded purely on imagination and perception. This rich evening of listening will remind attendees of the power of radio in rousing our imagination, and promises to be a moving experience to remember. What's more is that tickets are completely free, but be sure to book on the In the Dark website (link below) to ensure a place.
Ticket price: Free, but book here to reserve a place
In the Dark presents Inner Ears, Part of Rest and Its Discontent Exhibition, Saturday 22nd October 8pm, Mile End Art Pavillion, Clinton Rd, London E3 4QY
Monday 31st
London
Screening: Ethnic Notions + talk by BFI season programmer Ashley Clark
As part of the BFI's Black Star season, celebrating the greatest and most subversive black screen actors, the BFI Southbank will be showing Marlon Riggs' 1986 Emmy-winning documentary Ethnic Notions. The film examines the dehumanising stereotypes which have exacerbated anti-black prejudices throughout American history. It looks at the consequences of 150 years of stereotypes portrayed through cartoons, films, advertising, nursery rhymes, and how these portrayals continue to undermine race relations in America. The screening will be followed by an illustrated talk by the season's programmer Ashley Clark.
Tickets on sale on BFI website here from October 4th
Screening: Ethnic Notions + talk by season programmer Ashley Clark, Monday 31st October, 6:15pm at NFT3, BFI Southbank, South Block, Belvedere Road, London SE1 8XT
Words by Megan O'Hara and Robbie Pyburn