Where and when you can watch our Funding Award pitch
There's now less than a week to go before our annual Funding Award pitch at Sheffield Doc/Fest. Five finalists will compete for £80,000 of documentary film funding, while a runner-up will receive £15,000.  They will pitch in front of five industry  judges, including British investigative journalist Seyi Rhodes, CEO of Sheffield Doc/Fest Liz McIntyre, independent filmmaker Mak CK, IMG Media Creative Director Richard Klein and TVF Head of Sales Harriet Armston-Clarke. Paul Pauwels of the European Documentary Network will return to host the pitching event. So how can you watch it?
The pitch will take place at the Sheffield (ITV) Town Hall Reception Room A on Sunday, 11th of June and will run from 11:00am through to 12:15pm. Each finalist will deliver their pitch before taking questions from the judges.
Sheffield Doc/Fest pass holders only need to show up and present their pass for entry. If you do not have a Doc/Fest pass but wish to be added to the event guest list, please contact us.
The winner and runner-up of the Funding Award will be announced at the Doc/Fest Awards Ceremony on the evening of June 13th. We will be announcing them on social media shortly afterwards.
The Funding Award Finalists:
Sam Osborn & Nick Capazzera – Universe
Universe is a documentary that immerses the viewer in a lifestyle of jazz that only a few musicians can sustain in 2017. The film's main character, Wallace Roney, is the direct musical heir and only protege of Miles Davis. Despite having lost his fame and fortune in recent years, he retains a lifestyle of jazz opulence that disappeared along with Miles and attempts to bring to life a lost score from 1968 with the help of a 24 piece orchestra. With the music that he recovers, he is attempting to revalidate a lost culture and bring it back into the mainstream.
Pailin Wedel – Hope Frozen
What happens when a Buddhist scientist from Bangkok decides to cryopreserve his daughter's brain? When laser scientist Sahatorn's baby daughter tragically dies of cancer, he invests in a visionary dream of the future that one day she will be awoken and given another chance at life. A tale of grief and scientific progress, this is the story of how a 2 year old girl became the youngest human ever to be cryopreserved.
Heidi Lipsanen & Raksha Kumar – Damned Beef
With the unprecedented rise of Hindu nationalism in India, the holy symbol of the cow has turned into a tool for political power and a justification for violence. As a result, the world's leading exporter of beef is facing a huge challenge as those who make a living from the production of beef are confronted with those who venerate it. An exploration of how increasing numbers of vigilante groups are attacking cow-transporting Muslims and cow carcass dragging dalits in India.
Nick Aldridge – What We Believe
Preachers who are closer to pop stars, sermons that fill arenas and a congregation that is growing exponentially, What We Believe is the story of the organisation that is fast becoming Britain's first megachurch. Hillsong has an expressed aim of attracting the youth of today by presenting Christianity in a new, modern way based on principles similar to rebranding Lego. With the church now generating more than £25 million globally,  this documentary has secured exclusive access to its pioneering pastors, promising to ask some powerful questions about the nature of fame and Christianity today.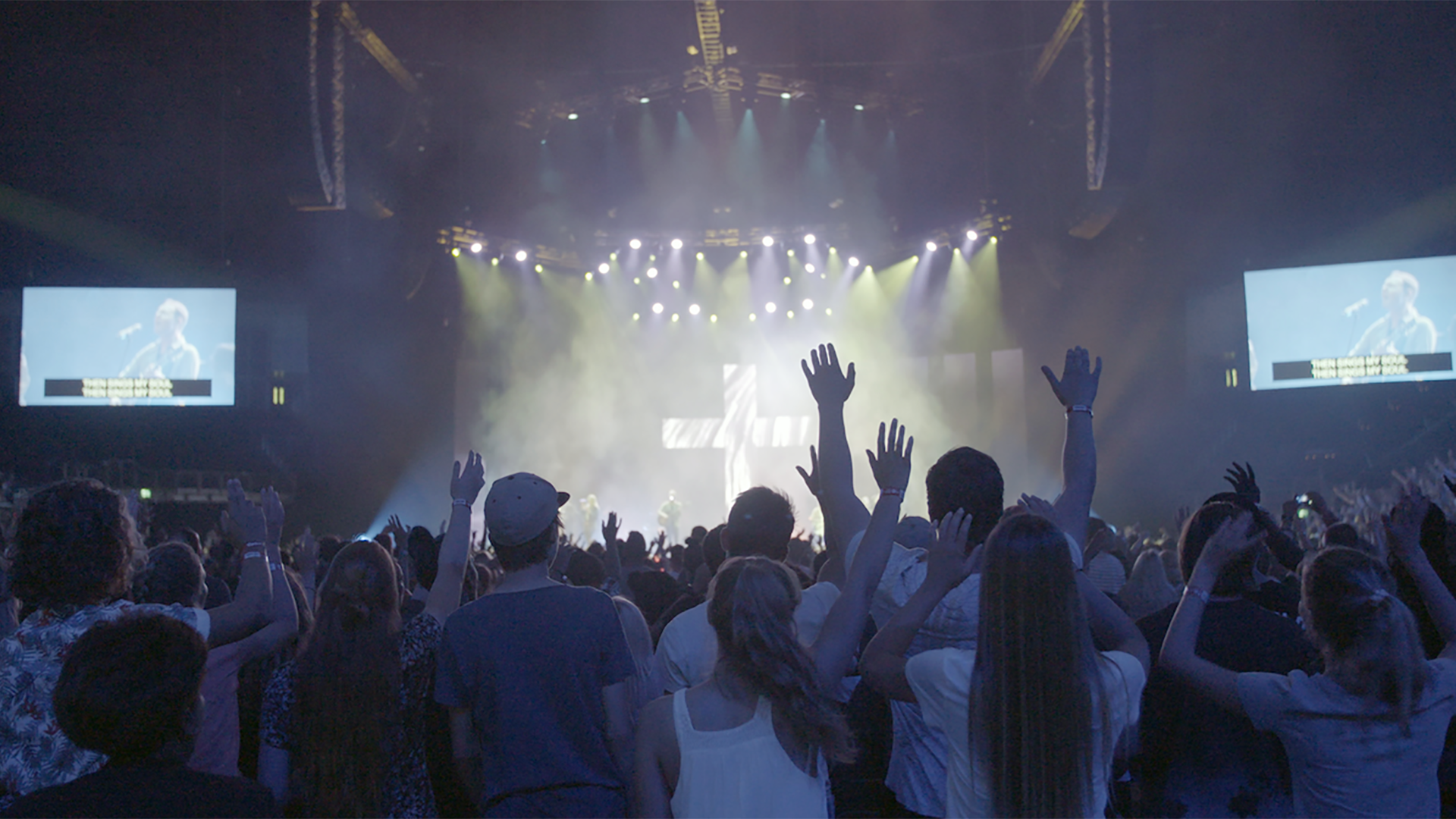 Duncan Cowles – Silent Men
Silent Men is a documentary idea from Edinburgh filmmaker Duncan Cowles. A frank and at times humorous look at masculinity and its role in society, Silent Men will investigate the cultural norms and social conditioning that render suicide the biggest killer of men under 45 in the UK and that make men three times more likely than women to become alcohol dependent.  Shot entirely in the UK, the filmmaker will travel across the country interviewing men young and old in an  attempt to get to heart of why some men, including the filmmaker himself, find it so difficult to open up to their friends, to hug or their family members or to simply say "I Love You."