Whicker's World Foundation Awards Finalists Announced
The word is out! We're thrilled to announce the shortlists for our 2017 Film & TV Funding and Audio Recognition Awards. The competition was fierce this year, with applications up 55% from 2016, and we were overwhelmed by the strength and variety of our applications across the board.
This month our industry judges met in London to decide who will be in with a chance of winning the coveted Whicker's World Foundation prizes. Judges for the Funding Award included British investigative journalist Seyi Rhodes, Patrick Hurley formally of Dogwoof now at Sheffield Doc/Fest, independent filmmaker Mak CK, IMG Media Creative Director Richard Klein and TVF Head of Sales Harriet Armston-Clarke. 
The judging panel for the Audio Recognition Award was comprised of Director of  In the Dark Radio Nina Garthwaite, Guardian journalist and broadcaster Jonathan Freedland and independent producer and former Artistic Director of Third Coast International Audio Festival Sarah Geis. 
The judges were in with a challenge and after much heartache and deliberation came up with a shortlist of five in each category.
Whicker's World Foundation founder Valerie Kleeman said "This year's shortlist for the Whicker's World Foundation Funding and Audio Recognition Awards celebrates the diversity of the documentary genre. I find it so exciting to know that there is so much talent out there waiting to have a voice."
The winner and runner-up for the Film and TV Funding Award will be announced on 13th June at Sheffield Documentary Festival, where our five finalists will pitch to win the grand prize of £80,000.
This year our audio award winners, sharing a prize pot of £7,000, will be announced on 23rd May at Rad/Fest, the Radio Academy's festival of all things audio. It's all happening at the British Library in London. We're excited by our new partnership with the Radio Academy, who are also creating a home for our first ever Radio and Audio Funding Award pitch on the same momentous day.
But what about us over 50s we hear you cry? Finalists for the Sage Award… and the RAFA will be announced on the 26th of April 2017. Patience please.
Without further ado, the finalists….
The Audio Recognition Award
Matt Thompson- Drugs and the Dentist
Drugs like crystal meth and opiates wreck the teeth as well as the mind. In America, more than just about any country, good teeth are a sign of success and dentists like Dr Bob Carter in North Carolina are helping fix addicts' teeth. This compelling documentary explores the impact that a good smile can have on recovery from addiction and looks at how one dentist has changed the lives of many.
Judge Nina Garthwaite said "I thought it was incredibly quirky. It made me think about the body – it touched something very emotional in me that made me think about my own body"
Eleanor McDowall- A Dancer Dies Twice
A documentary about first and last dances and what happens when an instrument as finely tuned as a dancer's body begins to change. Producer Eleanor McDowall follows ballet dancers from the beginning to the end of their careers, from young dancers training at the Royal Ballet School to former principal ballerinas and one influential dance company that refuses to let age be a limitation.
Judge Sarah Geis said "I thought it was beautifully, meticulously produced from start to finish. It transported me somewhere, I could feel the movement and grabbed my knee when the dancer's knee crunched." 
Cicely Fell – Dustbowl Ballads
A fierce drought in Oklahoma's 'No Man's Land' – a region that was the heart of the 1930s Dust Bowl – stirs up dust storms, memories and myths. In this parched terrain of ghost towns and mirages, the wells are running dry but the stories continue to flow. Cicely Fell talks to locals about their memories of growing up in the Dust Bowl, an area once thought to be an elegant, tree-lined Etopia, now a baron land where the storytelling spins out of the landscape itself.
Judge Jonathan Freedland said "It was evocative, even magical at times and approached the people of that region without prejudice. It is very original in its storytelling."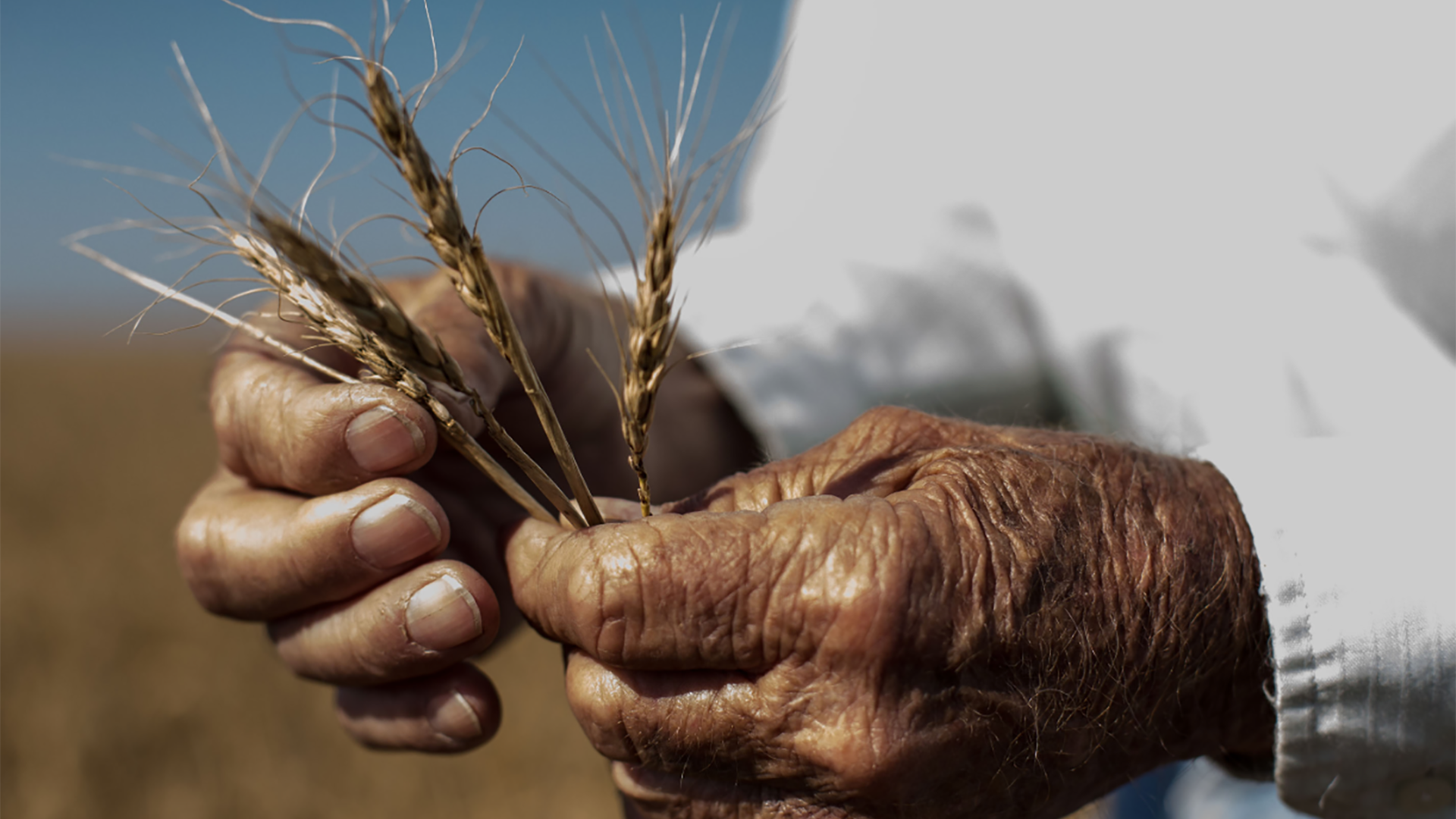 Joel Carnegie – The Grind
Every year for over 1,000 years, hundreds of pilot whales are cornered, rounded up, and slaughtered by hand on the beaches of the Faroe Islands. This process is called The Grind, and when the call is given, flotillas of boats set sail, herding pods of animals onto the beaches where awaiting villagers proceed to wade through the water and kill them all with lances. Joel Carnegie investigates the many sub-currents of whaling, uncovering why this seemingly microcosmic issue has ramifications for the rest of the world.
Jonathan Freedland said "It had a kind of Nordic Noir, it took me somewhere and captivated."
John Fecile – Blink Once For Yes
Aged just 20, John Fecile's younger brother Mike sustained a traumatic brain injury after he inexplicably leapt from a fourth floor balcony. Four years later, the family made the heartbreaking decision to end his life by withdrawing food and water. This documentary combines interviews and intimate scenes with the family as they look back on the decision that they made and examine how their feelings have changed over time.
Sarah Geis said "It had some of the strongest most memorable, most visceral, can't turn it off radio moment. I admire so much about it- the weaving of all of the voices."
The Film & TV Funding Award
Sam Osborn – Universe
Universe is a documentary that immerses the viewer in a lifestyle of jazz that only a few musicians can sustain in 2017. The film's main character, Wallace Roney, is the direct musical heir and only protege of Miles Davis. Despite having lost his fame and fortune in recent years, he retains a lifestyle of jazz opulence that disappeared along with Miles and attempts to bring to life a lost score from 1968 with the help of a 24 piece orchestra. With the music that he recovers, he is attempting to revalidate a lost culture and bring it back into the mainstream.
Whicker's World Foundation Artistic Direct Jane Ray said "What's there not to love about this glorious proposal? Beautifully and sensitively shot, exclusive and unique access to a new story and a compelling central character."
Pailin Wedel – Hope Frozen
What happens when a Buddhist scientist from Bangkok decides to cryopreserve his daughter's brain? When laser scientist Sahatorn's baby daughter tragically dies of cancer, he invests in a visionary dream of the future that one day she will be awoken and given another chance at life. A tale of grief and scientific progress, this is the story of how a 2 year old girl became the youngest human ever to be cryopreserved.
Judge Harriet Armston-Clarke said "I am delighted that Hope Frozen has made the short-list. The film promises to be a beautiful and sensitively shot exploration of grief – a deeply personal, quirky story with universal resonance."
Raksha Kumar- Damned Beef
With the unprecedented rise of Hindu nationalism in India, the holy symbol of the cow has turned into a tool for political power and a justification for violence. As a result, the world's leading exporter of beef is facing a huge challenge as those who make a living from the production of beef are confronted with those who venerate it. An exploration of how increasing numbers of vigilante groups are attacking cow-transporting Muslims and cow carcass dragging dalits in India.
Judge Harriet Armston-Clarke said "Damned Beef tells a fascinating story of nationalism and globalisation which has huge relevance in today's world. I am particularly intrigued to explore Hindu nationalism from the perspective of a cow!" 
Nick Aldridge- What We Believe
Preachers who are closer to pop stars, sermons that fill arenas and a congregation that is growing exponentially, What We Believe is the story of the organisation that is fast becoming Britain's first megachurch. Hillsong has an expressed aim of attracting the youth of today by presenting Christianity in a new, modern way based on principles similar to rebranding Lego. With the church now generating more than £25 million globally,  this documentary has secured exclusive access to its pioneering pastors, promising to ask some powerful questions about the nature of fame and Christianity today.
Judge Patrick Hurley said "Nick Aldridge is clearly a thoughtful filmmaker intent on exploring some very big questions with What We Believe. I was impressed by the respect he has for his subjects, combined with a keen sense of the core tensions at play and strong articulation of what the film is about."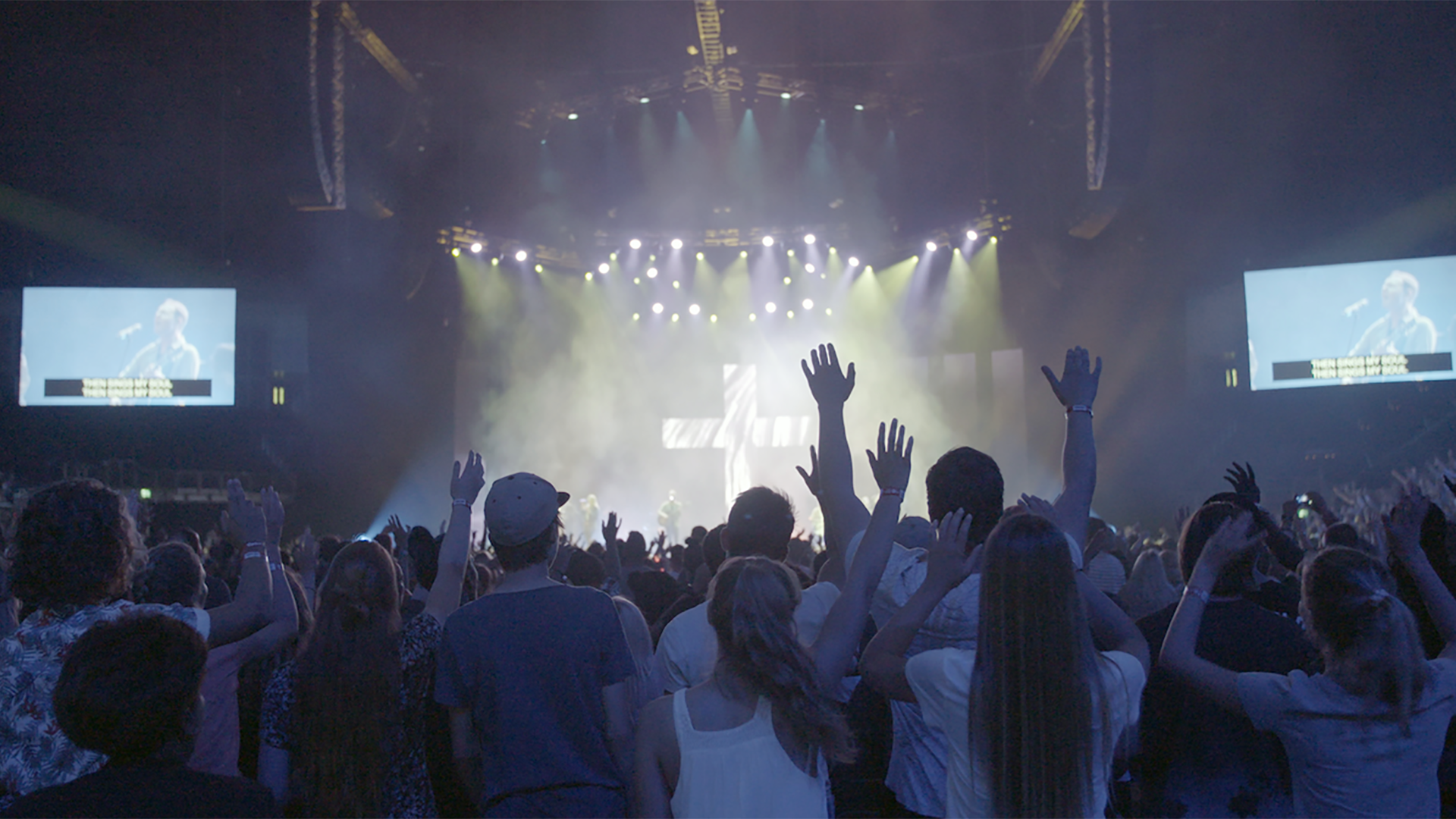 Duncan Cowles- Silent Men
A late introduction to the short list in place of Ma Liang's Time Machine, Silent Men is a documentary idea from Edinburgh filmmaker Duncan Cowles. A frank and at times humorous look at masculinity and its role in society, Silent Men will investigate the cultural norms and social conditioning that render suicide the biggest killer of men under 45 in the UK and that make men three times more likely than women to become alcohol dependent.  Shot entirely in the UK, the filmmaker will travel across the country interviewing men young and old in an  attempt to get to heart of why some men, including the filmmaker himself, find it so difficult to open up to their friends, to hug or their family members or to simply say "I Love You."
Funding Award judge Mak CK said "I am so excited that we are giving Silent Men a voice."